UV Online
Aero India 2017: Aeronautics sees huge As-Pac potential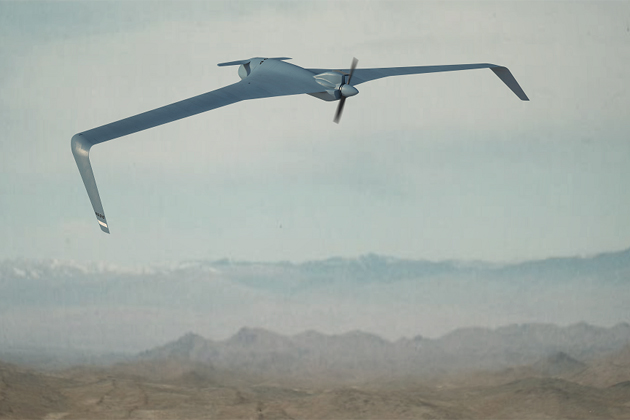 Aeronautics, thanks to a product line of UAV platforms, associated Controp electro-optic payloads, Commtact data links and Zanzottera engines, is eyeing India as a market with enormous potential.
As such, it is promoting its major UAV designs at Aero India in Bengaluru from 14-18 February.
'We believe we have the right products for the Indian market,' Dany Eshchar, deputy CEO for marketing, sales and business development, told Shephard.
He added that the Israeli company is in dialogue with India's big players in both the private and defence sectors to explore cooperative ventures. Such alliances would occur on a case-by-case basis, with Aeronautics currently interested in an Indian Navy requirement for UAVs.
Other Asia-Pacific customers that Aeronautics was permitted to reveal include Thailand and Vietnam. Eshchar noted that 'the Asia-Pacific region is a very, very strategic place' for the company. He said it was a big, emerging market with huge potential.
The catapult-launched Orbiter 4 is the newest platform in the Orbiter family, with one being exhibited in Bangalore. This multi-mission UAV can carry two separate payloads that operate simultaneously: 5.5kg in the nose and 6.5kg in the belly. It has a 200km range, which can be greatly extended if Satcom is added, to take advantage of its 24-hour endurance.
Eshchar revealed that the Orbiter 4, which is suitable for both maritime and land missions, will achieve full operational capability in the next two months. It has one contracted client and two more are in advanced negotiations.
Also on display was the 10kg Orbiter 1K, which is a loitering munition with a 2-3 hour endurance that is able to target either moving or stationary targets with its 3.5kg high-explosive warhead. Eshchar explained that two fuses are available – proximity and penetration. The former offers a 25-30m lethality radius.
He highlighted two discriminatory features concerning the Orbiter 1K. One is that it is very quiet thanks to an electric motor, meaning the 'baddies' do not hear it coming. The second is its abort capability if a target turns out to be illegitimate. In that case the UAV returns to home and can be reused.
Eshchar revealed that the Orbiter 1K is fully operational and has 'a few customers now'.
Aeronautics also makes the Dominator XP that is based on a twin-engine DA-42 airframe; this MALE platform can carry a 373kg payload. Mexico is a confirmed customer but there are others.
The 230kg Aerostar is a tactical UAV suitable for short- and medium-range missions. Its ceiling is 5,500m and it can operate at ranges of 250km. Aeronautics reported that it is currently 'operated by 15 customers worldwide'.
PoziDrone is a wholly owned subsidiary of Aeronautics offering UAV products for both the defence and commercial markets. The Pegasus 120 is the newest and largest in its multirotor range. Its maximum take-off weight is 120kg, which includes a 75kg payload, with a range of 10km.
Pegasus 16 and Pegasus 30 multirotor UAVs are also available, these offering 16kg and 30kg payloads respectively.