European military training shifts gear (Sponsored)
This article is brought to you by Clarion Events
As the international training and simulation market reconvenes in Rotterdam, the Netherlands, for IT²EC 2023 later this month, it offers an opportunity to assess what is on the wish list of European military forces as they look to prepare their personnel for the decade ahead.
Analysis by Shephard Defence Insight shows that military flight training remains high on the agenda of militaries across the globe. Between 2023 and 2027, countries from the Asia-Pacific region will spend around $12.7 billion on jet trainer and light attack aircraft acquisition.
By comparison, North and South America is expected to spend about $3.4 billion during the same timeframe, while the estimated amount spent by European countries on jet trainer and light attack aircraft will reach $2.4 billion. African and Middle Eastern nations will spend around $725 million between 2023 and 2027.
When listed by value, only one European nation's jet trainer attack programme falls into the top five worldwide, with Serbia slipping into fifth place with its $1 billion light attack/trainer aircraft programme. The Balkan country is looking to purchase around 20 aircraft to replace ageing Soko J-22 and G-4 trainer fleets in service. The programme's estimated value is based on the average estimated unit cost of $50 million per T-7A Red Hawk, which the country said it is considering for the requirement.
It comes behind India's Tejas LCA aircraft contract in first place, under which the Indian Air Force is planning to buy a total of 140 Tejas LCAs for $9.2 billion; and the USAF's T-7A Red Hawk programme takes second place across 2023-2027 with a total contract value of $7 billion, to be delivered by the Boeing-Saab team under the T-X pilot training programme. Third place belongs to another Indian deal, the IAF's Multi-Role Combat Aircraft (MRCA) contract. Under the estimated $3.8 billion agreement, New Delhi is purchasing 114 MRCAs, of which 30 will be primarily used for training purposes; while Taiwan takes fourth place with its Brave Hawk Advanced Jet Trainer programme, valued at $2.2 billion.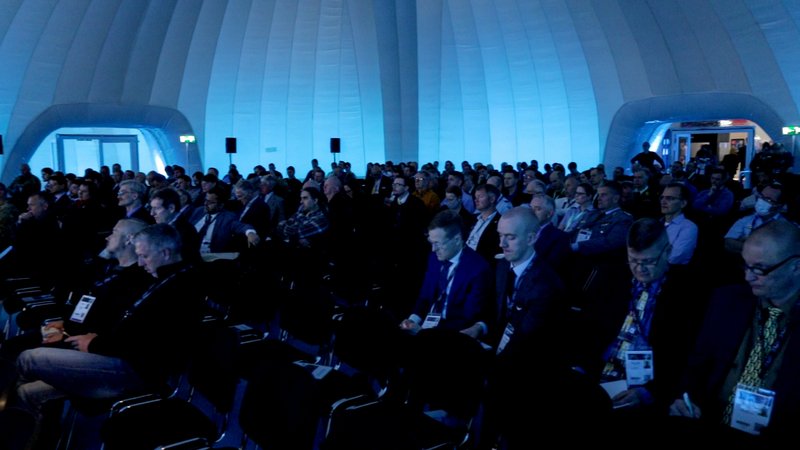 Simulation shift
As to where Europe's training dollars are being spent, the pull of NATO and a drive to enhance multi-domain operational capabilities is focusing minds across Europe - in large part driven by the Ukraine-Russia conflict on its eastern border.
Here, technologies on the digital end of the spectrum - simulation, virtual and mixed reality, digital twins and wargaming – offer an operational advantage over expensive live training capabilities, when the goal is the ability to train alongside partners in a flexible and cost-effective way.
This trend is reflected in the IT²EC 2023 conference agenda, which will open with a look at the ability to accelerate readiness and capability across all domains through the effective mix of live training and simulation technology in the conference's opening thematic keynote panel. The session will include input from Colonel Hennadiy Kovalenko, Staff Officer, Ukraine Air Force and NATO Headquarters Supreme Allied Commander Transformation; Ms Karen Saunders, Program Executive Officer for Simulation, Training and Instrumentation (PEO STRI), US Army; Air Commodore Ian Townsend, Assistant Chief of Staff (Capability Delivery, Combat Air), Air Command, Royal Air Force; and Commodore Jeanette Morang, COMNLMARFOR/ COMSNMG1 of the Dutch Navy.
The day two Host Nation Armed Forces keynote will pick up the topic, with a look at 'Improving NATO and Multinational Training with Technology', Chaired by Rear Admiral Placido Torresi, Deputy Chief of Staff Joint Force Development, NATO Supreme Allied Commander Transformation; and further discussions throughout the day will include 'NATO's Next Generation of Modelling and Simulation', and 'Military Grade Weaponized M&S for NATO Operations'.
Industry experts will also weigh in on the subject, outlining their development within the subjects of C2 and simulation interoperability and architecture, Machine Learning within the generation of Digital Twins, XR and distributed training for support functions, and rapid mission-specific synthetic environment generation, as they look to support a shift away from live-only training requirements. Critically, the topic of upgrading legacy systems to support today's training needs will also be discussed, to ensure continuity as militaries seek to continue to utilise their existing live training capabilities while exploiting advances in digital training applications.
While live platforms will continue to play a significant role in the training methodologies of the future, it is clear that technologies that offer more flexible and distributed training opportunities between nations will be high on the wish list of commanders in the coming decade. IT²EC 2023 will offer attendees a forum for diving deeper into the practical considerations of the shift, and a roadmap on how to best achieve it.
To register to join us at IT²EC 2023 please visit: https://www.itec.co.uk/shephard
More from Industry Spotlights