Maritime Security
UDT Asia: China to upgrade undersea sensors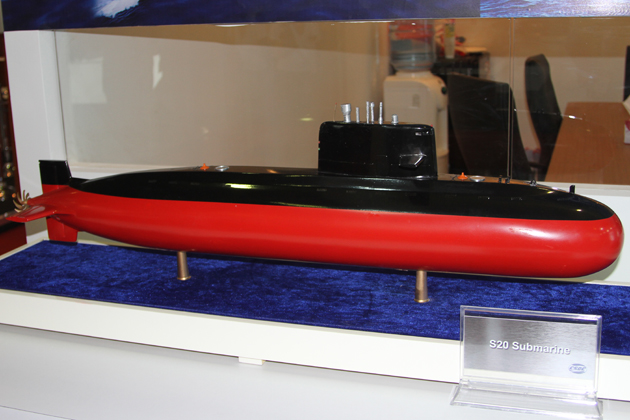 China is believed to be expanding an underwater sensor network, which was established beginning from October 2014, in the Western Pacific to better suit its military needs.
According to a Xinhua article published on 1 January, China has a civilian network of hundreds of buoys, ostensibly for scientific purposes, tethered up to 400-500m deep in the Western Pacific. They measure climate change parameters and currents.
However, some analysts suspect that a similar military undersea network is already in use by China to enhance submarine communications.
Xinhua reported that the scientific sensors will be upgraded in 2017, allowing them to feed data directly back to China via satellite technology. According to Wang Fan, deputy director of the Institute of Oceanology at the Chinese Academy of Sciences, currently their data can only be gleaned by manually collecting hard drives once a year.
However, the updated deep-sea buoys will transmit data via a cable or wireless sound waves to surface anchor points, where it can be picked up by satellites. In quiet waters, wireless communication can achieve a range of 10,000m, but this drops dramatically in noisy environments.
There is great potential for such technology to permit submarines to communicate better when far from base without having to surface. Submarines could also make use of sensor data such as temperature and salinity to optimise their underwater performance.
However, one challenge to master will be lowering buoy power consumption for satellite communications. 
Lockheed Martin has investigated similar technology in conjunction with Erapsco and Ultra Electronics. In 2010 it was publicised that the US company was developing three types of expendable communication buoy for submarines. 
Meanwhile, Atlas Elektronik UK filed a patent in August 2012 for an invention that 'relates to a communication buoy, and a method of deployment thereof, to provide communications with a submerged vehicle or installation'.
These buoys may also be able to detect and record the passage of foreign submarines. The idea of such an underwater network to monitor foreign naval activity is obviously a priority for China. 
In late 2015 the journal China Ocean News detailed a concept for an 'undersea Great Wall'. The article acknowledged Chinese underwater tracking capabilities were weak.
It is understood that China tested elements of such a subsea observation system near Qingdao in 2010, and another installation near Hainan in 2011. Two other projects have been implemented, one near Shanghai and another at Zhairuoshan Island.
While these are coastal systems, there is a national security imperative to extend China's monitoring range. Therefore, the article posited that systems should cover 'the near seas, the depths of the far seas, and around islands bordering the far seas, as well as in strategic passages and such areas'.
The China State Shipbuilding Corporation (CSSC) unveiled such a network of ship and subsurface sensors to detect hostile submarines in 2015.
Labelled the 'Underwater Great Wall Project', components included towed array sonars, underwater sensors, underwater unmanned systems, surface ships, satellites, anti-submarine patrol aircraft, submarines, electronic intelligence systems, anti-frogman systems and data processing centres.
Additionally, at the DSA 2016 defence exhibition in Kuala Lumpur, the China Electronic Technology Corporation (CETC) promoted a 'Reef Defence System' similar in concept to CSSC's project.
Seeing that China is making such surveillance systems available for export, it indicates that some aspects are mature. 
Deployment of a networked surveillance system in the South China Sea must be considered a priority for China to greatly improve its control of waters there. Its concern about foreign presence was epitomised by its seizure of a US Navy UUV there last month.
Babcock is targeting Asia to become an in-country partner for naval engineering and services work. The company is set to highlight its capabilities at the UDT ... Read More

This year Japan will start building a Soryu-class submarine for the Japan Maritime Self-Defence Force (JMSDF) containing a host of new technologies and is scheduled ... Read More

Australia's $50 billion Future Submarine programme remains on track to deliver the first boat to the Royal Australian Navy (RAN) for operational test and evaluation ... Read More