Home

>

News

>

Embracing the Future of Warfare: US and Allies Forge Ahead with Multi-Domain Operations (Studio)
Embracing the Future of Warfare: US and Allies Forge Ahead with Multi-Domain Operations (Studio)
Despite the complexity and technological challenges, experts believe the multi-domain operations (MDO) concept is the key to modern warfare. Fostering alliances, advanced technology, and a shift in mindset are crucial to achieving MDO's potential.
Brought to you in partnership with Leidos
Western militaries are increasingly focused on multi-domain operations (MDO) and the potential to deliver enhanced effects across the battlespace. To seize the advantage, they must use technology to boost integration between services – and across different nations.
Effective MDO demands tight integration of a wide range of effects. We are only at the beginning of understanding and delivering the full potential of the concept, as noted by retired General Sir Richard Barrons, co-chairman of Universal Defence and Security Solutions.
'We are in the foothills of the most significant transformation of armed forces for over 100 years in the way that the combinations of digital age technology change not just how we equip, but how we organise, and the methods and tactics that are adopted,' he said.
Western nations can no longer rely on their historical advantages. They must work with allies 'to find ways to optimise our investments, our platforms, our warfighters, to bring together the synergy that can be realised through that data integration,' noted Chad Haferbier, vice president and MDO division manager for Leidos, a global defence contractor in information technology, engineering and science.
Horizontal integration: the Mission Partner Environment
As data grows in volume and importance, we must move it more efficiently between partners; we need a data-centric approach that supports improved information flow. This means addressing the barriers to communication between services and across different nations. An approach like Leidos' Edge to Cloud ecosystem enables the resilient, heterogenous compute for these challenging operational environments.
'It's all about breaking down silos and stovepipes so that everyone thinks to integrate first,' said James Waddington, who leads the defence portfolio for Leidos UK.
He noted that Joint All-Domain Command and Control or JADC2 has recently been amended by the US Department of Defense (DoD) to be called CJADC2, with the C standing for combined. The principle is that the US recognises that allies are an important part of being successful in MDO.
The Mission Partner Environment (MPE) approach is a key driver for moving from a siloed, network-centric approach to the multilateral environments MDO demands. According to the US DoD, such a concept would allow partner nations to use their own networks to share information seamlessly.
This would enable users to share data much more easily. However, it would demand robust security mechanisms. It could be the ultimate "Zero Trust" use case if implemented correctly.
'You almost assume that an adversary will be within your system. And then you prepare accordingly, so that any compromise is limited,' said Haferbier.
There are key challenges with federating identities across mission partners, however. Data "tagging" and similar approaches could help, ensuring that relevant coalitions or alliances (such as Five Eyes or NATO) are associated with the information within the enterprise. Common standards will be vital.
Intelligence gathering
To effectively operate in the MDO era, allies must optimise their intelligence apparatus, ensuring better data integration and sharing.
Bryan Clark, senior fellow and director at the Center for Defense Concepts and Technology at Hudson Institute, noted that different allies will be able to provide intelligence that other nations simply cannot access, even powers with the resources of the US. 'They might have intelligence sources the US doesn't really have access to – they've got proximity to an opponent,' he said.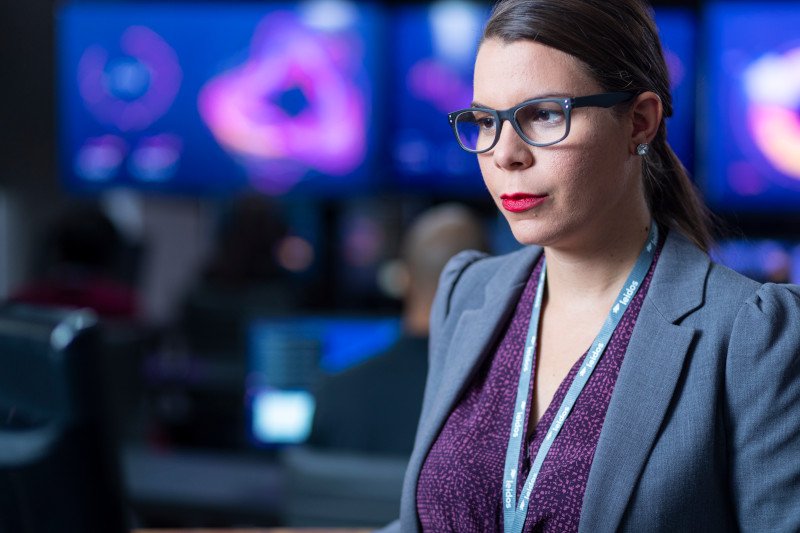 However, policy implications and barriers could impede data-sharing in the coming years. Technology could help overcome this challenge, boosting security and trust.
The winners 'will be the people who can do multi-domain integration at the speed of the digital age', said Barrons. This means securing data in the cloud, which in turn will rely on the power of artificial intelligence (AI).
This will depend on high-capacity, resilient networks and the creation of single synthetic environments, which function as replications of the operating environment.
'That comprises essentially the digital backbone on which military forces will be built,' Barrons added.
There are a range of other enablers, such as the delivery of space-based capabilities, often through commercial networks, or advances in network routing.
For Leidos, the focus covers a range of technologies, from digital infrastructure and cyber, where the company delivers heterogeneous computing capabilities, including highly elastic clouds, mission software and data management and platform integration.
Dynamic data sharing
Effective MDO will not come easy. Randy Walden, former head of the US Air Force's Rapid Capabilities Office, said the US and its allies are trying to 'move to the 21st century', but that many are struggling with what that means 'because they were trained in the 20thcentury way of battle management.'
The required paradigm shift is not only in terms of technology, but 'getting people out of the 20th-century mindset into a more 21st century way of battle management command and control'.
What does this mean in practical terms? Building the right systems for data sharing is a key example. For example, nations will have to navigate classification issues, something Leidos is focusing on through internal research and development (IRAD) efforts that would enable more ubiquitous data to be easily released to Five Eyes partners, for example.
It will also be important to develop a reusable schema, a major software focus for Leidos, and then automating data sharing, through such efforts as the US System of Systems Technology Integration Tool Chain for Heterogeneous Electronic Systems (STITCHES). Leidos is using this tool to drive better digital integration across platforms both legacy and modern.
Holding targets at custody
Data innovation will have real-world military impacts. For example, consider the need to hold targets at custody and the importance of operators having the ability to collaborate across platforms at machine speeds. Innovation can boost command and control (C2) in a data-infused battlespace, enhancing situational awareness and enabling militaries to address multiple threats.
The need to adapt to this battlespace has driven technological innovation, such as Leidos' Adaptive Fusion Tracker, software that delivers a real-time, multi-sensor correlation system, enabling composite tracking across the land, sea and air domains.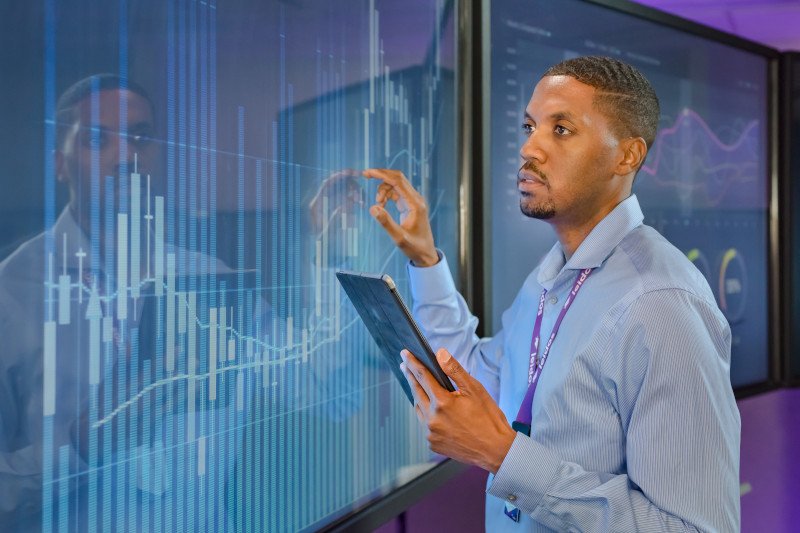 We must take advantage of our capabilities and make better use of our limited resources, said Martin Faulkner, who oversees defence business development at Leidos Australia.
'Irrespective of how big your military is, you generally never have everything you want in the one place at one time … MDO offers that promise to make better, smarter decisions to use the resources we have more effectively.'
Optimising actions for coalition demands
In the MDO future, coalitions must prepare for tasks in everything from humanitarian operations to logistic efforts to conflict. They must synchronise their operations in effects from cyberspace to kinetic operations.
This will be a challenge, but also an opportunity, noted Faulkner.
'We think that MDO promises to allow better sharing between partners,' he said. 'That's a combination of technology and policy, because oftentimes, the technology is there, but if the policy settings aren't right to allow information sharing, some of the potential is lost.'
He said it is easy to focus on technology as a silver bullet. However, much of the promise of MDO comes from human factors and soft skills. We must firstly build trust. Technology can support this, helping to break down the barriers to effective information sharing.
'You need that level of trust to allow them to get on the network and share the information,' Faulkner said. 'I think oftentimes, you can focus on technology to the exclusion of the human factor. And that is equally important.'
Discover how Leidos is bringing commercial technology and capabilities to the warfighter quickly.
23-LEIDOS-0807-26728