Home

>

News

>

Meeting the needs of tactical forces with innovative UAS for mission success (Sponsored)
Meeting the needs of tactical forces with innovative UAS for mission success (Sponsored)
With the growing global trend towards the use of UAS, Aeronautics is uniquely positioned as one of the leading companies in the world in that field
This article is brought to you by Aeronautics
The importance of advanced UAVs in the modern battlefield cannot be underestimated; numerous operations that were performed in the past by manned systems are today performed by unmanned aircraft. This global trend has resulted in a major shift in the ratio of manned to unmanned air force flight hours shifts.
The reality is that recent global conflicts have already demonstrated the need for defense forces to perform missions with fewer personnel. It is clear that the battlefield of the future will be manned by smaller military units, even as missions become more complex. This is set to increase the demand for unmanned aerial vehicles that have richer functionality. Artificial intelligence is a key example, assisting with 'simple' operations such as locating and classifying targets (even though ultimate decisions are always made by a person and not a machine). Israeli companies like Aeronautics are leading the way in developing the solutions required, today and into the future.
The Aeronautics advantage
One of the significant advantages that Israeli defense industries offer - and which makes them world leaders - is the integration of ex-military personnel in fields as wide ranging as characterization, engineering, marketing and management. In the UAV industry, this is all the more evident as regular reserve service in drone units and squadrons keeps Israel's civilian experts up-to-date and relevant. This foothold in the defense world means that operational challenges encountered in a flight while on reserve duty can be translated almost overnight into technological solutions.
This is certainly one of Aeronautics' advantages. However, the key factor in the company's appeal to international customers is that they are able to avail themselves of a comprehensive range of unmanned aircraft system solutions, in fields as wide-ranging as electro-optics, communications, propulsion, homeland security and ruggedized computing, each one adapted to their specific operational needs. This is made possible thanks to the extensive expertise and experience of Aeronautics' five subsidiaries – each one a pioneer in its field - which collectively provide the technological building blocks of the group.
Synergy brings success
With over a thousand employees in its group, Aeronautics is able to harness a tremendous engineering force. Both Aeronautics and its parent company Rafael invest heavily in development programs, to maintain and advance the expertise of each subsidiary in its field: whether it's Commtact, developing advanced communication technologies, Zanzottera producing engines for UAVs, CONTROP developing dedicated electro-optical and precision motion control systems, Magal specializing in advanced HLS solutions, or CP Technologies producing ruggedized products for operational use.
The synergy between the group's subsidiaries enables Aeronautics to provide system solutions from its entire portfolio, and tailor them to the precise needs of each customer, ensuring that their operational needs on the future battlefield are met – even if they don't know what those needs are. This approach has enabled Aeronautics to achieve significant growth, extending its reach to dozens of countries around the world in recent years.
The flagship Orbiter
One of Aeronautics' highly-successful solutions is the revolutionary Orbiter family of tactical UAVs, which includes platforms with MTOW ranging between 10kg and 70kg. This is quite the gamechanger given that, until recently, the operational needs of the various defense organizations could only be met through large platforms, that also required a runway, made a lot of noise, flew at high altitudes and were easily identifiable.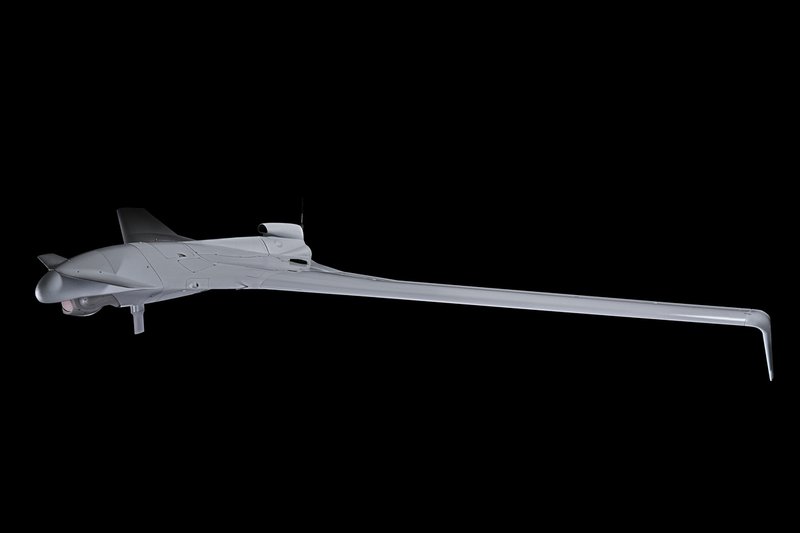 By contrast, the Orbiter 4, for example, is the optimal solution for tactical forces, with endurance of up to 24 hours, HD imaging, the Singapore ability to carry several sensors simultaneously, flight-runway-independent take-off and landing and, of course, easy operation and maintenance. This all adds up to real-time intelligence 24/7, with minimal risk of detection.
Global deployment
The global deployment of Aeronautics' systems is remarkable, with the Orbiter family in particular operational with several major customers around the world. The company recently signed a contract in Finland for upgrading the Orbiter 2 Mini UAS with aeronautical sensors and data processing systems that are among the most advanced in the world.
A contract has also been signed in Greece for the supply of dozens of combat-proven Orbiter 3 fixed-wing UAS as part of a G2G project between the governments of Greece and Israel. This is a significant project in which Rafael is the main contractor. This is just one example of how, since being acquired by Rafael, the company is able to leverage significant synergies, both from a technological-operational point of view, and the complementary business-marketing point of view.
Looking forward
The rich, decades-long experience and comprehensive military knowledge held in the Aeronautics group, combined with its technological assets and deep familiarity with customer needs, have made Aeronautics a leading international supplier of system solutions. As it continues to grow its business - both expanding its activities in existing markets and penetrating new ones – its subsidiaries are working around the clock on new developments that will enable it to maintain its technological leadership across multiple fields of practice.
More from Industry Spotlights