Home

>

News

>

Raytheon Technologies powers Japan's defence upgrade with innovative counter-strike and air dominance solutions (Studio)
Raytheon Technologies powers Japan's defence upgrade with innovative counter-strike and air dominance solutions (Studio)
Raytheon Technologies aims to upgrade the counter-strike and air dominance capabilities of Japan and other Asia-Pacific partners in light of a challenging security environment.
Brought to you in partnership with Raytheon Technologies
Facing a challenging security environment, last year Japan updated its National Security Strategy and announced a massive increase in its budget for the Japanese Self-Defense Forces (JSDF). As Japan and its allies confront a new military reality, Raytheon Technologies is ready to help prepare for the future.
The updated strategy will see Japan aim to boost its budget from 1% to 2% of its GDP, with a focus on new capabilities as the country faces threats posed by non-allied nations in the region.
The impact will be felt across the JSDF and is a major focus for Scott Burnside, Raytheon Technologies' Asia-Pacific regional director, who is based in Tokyo.
Burnside notes that counter-strike would be key to this new picture, protecting command and control systems, communications stations and missile defence infrastructure.
Burnside explains that Raytheon Technologies is focused on developing the next generation of sensors to provide a tactical advantage in contested environments to help meet these threats.
For example, Burnside highlights the company's work upgrading the Japan Air Self-Defense Force's F-15J Eagles with Raytheon Technologies' APG-82 AESA radar as part of the Japanese Super Interceptor (JSI) programme.
"They will be able to simultaneously detect, identify and track multiple air and surface targets at longer ranges than ever before," Burnside explains.
"This longer standoff range will facilitate persistent target observation and integrated data sharing, to enable informed decision-making."
Raytheon Technologies will also help Japan integrate with a growing number of international partners, including the US. Burnside says that Japan and the US have identified counter-strike, electronic warfare and cyberspace as major focuses for this collaboration.
The company aims to support this collaboration in different areas. For example, Burnside points to the ALR-69A Radar Warning Receiver, the world's first all-digital radar warning receiver, which is already used in the JASF's KC-46 tankers.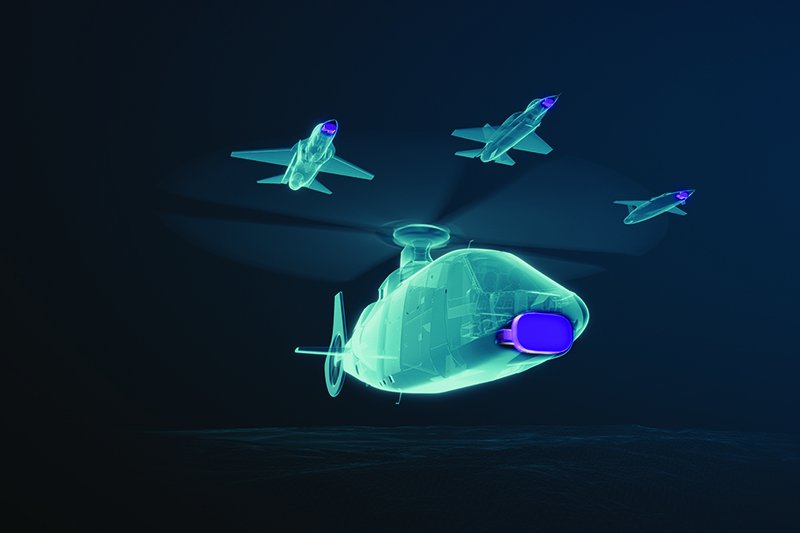 There is also a need among many militaries – including several in Asia – for a system that provides all the capability of larger radars, but in a smaller package and at a lower cost, suited to legacy aircraft fleets that often feature relatively small aircraft.
In this context, Annabel Flores, chief operating officer for Raytheon Technologies' Global Spectrum Dominance portfolio, highlights the company's new PhantomStrike radar.
In an escalating threat landscape, "we've been working with our partners across the globe to provide this capability for different fleets and give them an incredible edge when it comes to air dominance", Flores explains.
Flores also pointed to the Raytheon Distributed Aperture System (RDAS). Based on Raytheon Technologies' legacy technologies in the electro-optical area, RDAS provides pilots with 360-degree spherical situational awareness, effectively turning night into day.
"It gives them the situational awareness to understand the threats, understand the environment, and … really fulfil their missions and dominate the skies."
Raytheon Technologies also offers high-powered airborne electronic attack systems, a crucial capability in the emerging threat landscape, enabling operators to address multiple threats at once from great distances.
Additionally, Flores points to emerging threats such as UAVs, with the company's laser weapon systems designed to overcome the danger of drones.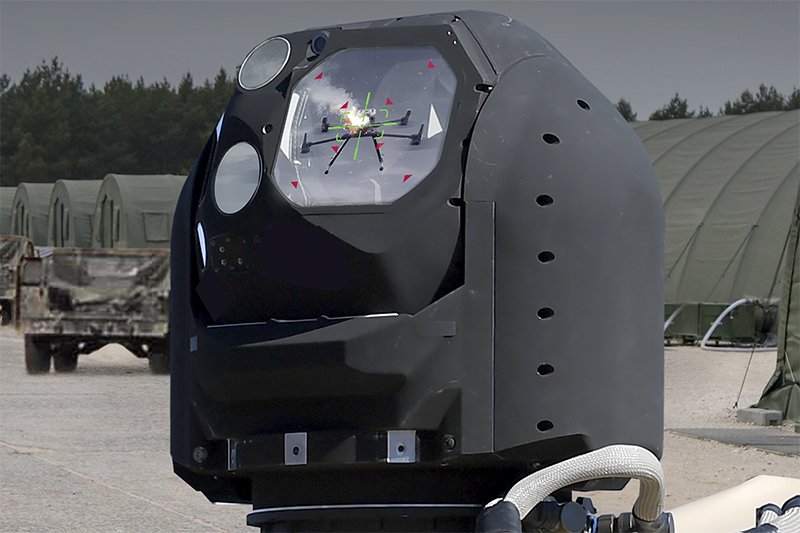 Burnside notes that leading-edge technologies such as artificial intelligence and machine learning are now central focuses for Raytheon Technologies as it seeks to support customers in the Asia-Pacific region.
"Raytheon Technologies offers a wide range of tailorable capabilities across all military domains that support a wide variety of security needs," he explains.
"That can really go a long way in enhancing situational awareness and territorial integrity of our regional partners, which is a primary demand from other partners in the Asia Pacific region."
The company offers such partners three key advantages, he adds. First, the merger with United Technologies in 2020 hugely increased the company's range of technologies, including offerings from Collins Aerospace and Pratt & Whitney.
Second, he notes that Raytheon Technologies works across all domains, from space sensors to uncrewed aircraft to cybersecurity systems, allowing the company to provide complete solutions to partners such as Japan. And third, the company can tap into a successful history of partnering with nations in the region.
"We've always been committed to Japan and the Asia-Pacific region," he says. "We will remain fully committed to Japan and the region to meet the demands of an increasingly dynamic and unpredictable security environment."
To learn more about Raytheon Technologies' innovative solutions, visit the company at stand H8-430 during DSEI Japan 15-17 March