Home

>

News

>

Air dominance vital as US and allies face evolving threat environment (Studio)
Air dominance vital as US and allies face evolving threat environment (Studio)
Advanced munitions industry positions for a changing threat landscape, underscored by the conflict in Ukraine.
Brought to you in partnership with Raytheon Missiles & Defense
The US and its allies face an evolving threat environment, with adversaries expanding their capabilities at unprecedented rates. Air dominance is essential in this shifting picture, but will depend on advances in technology, manufacturing and beyond, according to Raytheon Missiles & Defense (RMD).
In some respects, the demand for air superiority is much the same as it was 20 years ago, said Shawn Miller, executive director – air dominance at RMD.
He said there is a constant need to rapidly detect, identify and engage threats, with an emphasis on coalition partnerships. However, the reality of delivering this air superiority is very different today.
'We are going into a truly peer, near-peer environment, where there is a more complex scenario we have to engage and work through,' he said.
RMD emphasises flexibility to address these demands through such network-enabled effectors as the GBU-53/B StormBreaker smart weapon, the AIM-120 Advanced Medium-Range Air-to-Air Missile (AMRAAM), and the Joint Strike Missile (JSM).
The need for air dominance is on stark display in Ukraine, where RMD has supplied its National Advanced Surface-to-Air Missile System (NASAMS), combining AMRAAM and AMRAAM-Extended Range with the Sentinel radar and Kongsberg's Fire Distribution Center, along with the AIM-9X Sidewinder missile.
A key lesson from the war so far relates to inventory, Miller said, noting the need to ensure inventory considerations beyond a minimum sustainment rate.
'We truly have to think about how we have stockpiles and inventory at the ready to support … an escalation of conflict like we're seeing in Ukraine.'
The conflict has served as a wake-up call for industry and government in the US and its allies, said Misty Holmes, RMD's executive director for strategic strike. She noted Ukraine had underscored the importance of possessing the right inventory at the right place at the right time.
'We're fielding questions on a regular basis about increased capacity, and that does not happen overnight,' she said.
Holmes emphasised the importance of 'forethought of pre-planning and making sure we're rethinking what our stockpiles need to look like from a readiness perspective across the portfolio and across the spectrum of our flexible weapons systems'.
Holmes also highlighted the importance of operational flexibility in a complex threat environment.
This has been integral to the development of systems such as StormBreaker, the first fielded, network-enabled glide weapon in the US Air Force and US Navy's arsenal. Its power stems from its multi-effects warhead and tri-mode seeker, which give it the ability to engage targets in all weather conditions.
'The munition is uniquely capable of striking stationary or moving targets in a land-based or maritime environment at stand-off ranges.'
Miller pointed to a need for depth across multiple platforms and nations, which a system like AMRAAM is designed to provide, being in 42 countries and integrated on 14 platforms. He also highlighted the importance of a digital or model-based engineering environment in today's development cycle; indeed, this is itself a core aspect of the need for flexibility.
'The AMRAAM of today is not the AMRAAM of 20 years ago – it is a new missile that provides new functionality and new capability,' Miller said.
'We've created an environment where … every couple of years we will add new functionality and new capability as threats change, as the environment changes.'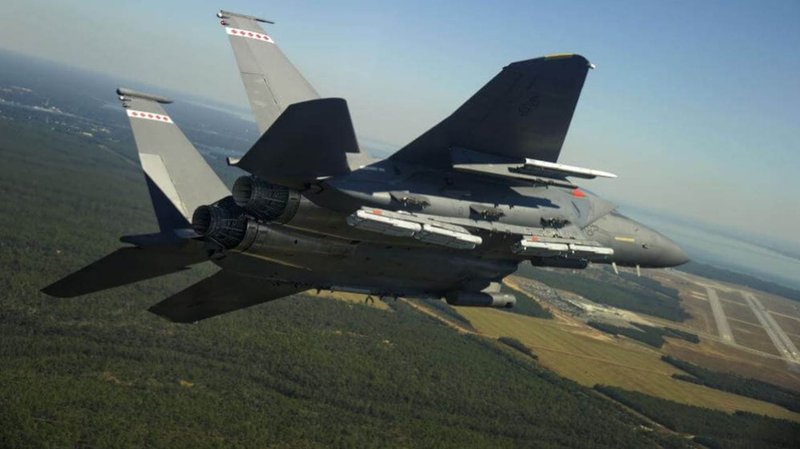 Holmes said RMD deploys a mission engineering approach to improve its systems and better integrate its technologies. The US Department of Defense defines this as 'the deliberate planning, analysing, organising and integrating of current and emerging operational and system capabilities to achieve desired warfighting mission effects'.
In its use of mission engineering, the company takes a threat-informed approach, using warfighter and mission capability to measure success.
'This approach really starts again from the threat, [with an] end-to-end understanding of what mission success entails. We've identified criteria as to how we assess progress at any time. This really helps us put the warfighter and the mission first in all of our weapons development.'
There has also been an evolving approach from a doctrinal perspective, with Miller viewing this from both a customer and an industry perspective.
For military customers, changes in technology affect their approach to such areas as integrating technologies with the F-35: 'How do you think from a coalition environment [perspective]? How do you take advantage of the network-enabled capability that a StormBreaker or Joint Strike Missile provide?'
From an industry perspective, the focus is on accelerating the capacity to provide solutions to warfighters, he said, with a strong emphasis on the digital environment. This will mean companies like Raytheon 'can more quickly understand some of the capabilities, the design changes, and what [technologies] provide … for performance, for costs, or for the schedule, to deliver solutions more quickly'.
Raytheon is just scratching the surface when it comes to incorporating mission engineering across the air dominance picture, Miller said.
'I'm really excited to look forward three years, five years from now … to how we truly can embed a mission engineering mindset and approach to create the solutions of tomorrow. We can rapidly deliver to our warfighters in even more efficient development cycles than what we're even doing today.'