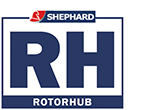 Subscribe
The global rotorcraft world is changing dramatically, and so to keep abreast of these rapidly changing events we at Shephard are pleased to publish what is THE business information source for the civil, public service and corporate rotorcraft market.
The Shephard Team, with their extensive experience gained through the company's publishing portfolio and the global news-wire, www.rotorhub.com, in addition to their incisive international conference and exhibition expertise, have tracked market trends and after extensive research have formulated all of their knowledge into a strong information channel.
The magazine delivers the viewpoint you need to help take your business forward and plan for the future. It keeps readers up to date on trends and deals with all the key economic, regulatory, technological, financial and political issues that are driving the fastest period of growth the rotorcraft world has seen for decades.
No other magazine currently provides such important content for rotorcraft operators, contractors or industry suppliers and we intend to create a forum for you, the decision makers of the industry, to have your say.
EDITORIAL COMMENT
Restoring confidence
NEWS
• Elbit's BrightNite looks to boost NV capabilities
• Tiltrotor could provide Bristow new opportunities
• Leonardo's renaissance as Finmeccanica rebrands?
• Malaysian police seeks renewed fleet
CHALLENGING TIMES
Another fatal accident involving an Airbus Helicopters EC225 in the North Sea has cast a fresh spotlight on the safety record of the Super Puma family, undermining recent initiatives introduced across the fleet.
STALL OR SURVIVAL
The pre-owned helicopter market has been under strain from economic pressures and the dramatic fall in oil prices. With the added issue of a shelf life on civil rotorcraft of a certain age, is there any hope for an imminent recovery?
SMALL PACKAGES
The crash in oil prices and ongoing depression in the offshore market has given OEMs a good reason to nudge the spotlight onto their extensive parapublic medium and light helicopter products instead.
MASTER OF ALL TRADES
Russian helicopter operator PANH is looking to preserve its strength domestically and internationally, while fighting to ensure further growth in new areas.
BRIGHTNESS IN BRUNEI
This small country has grand aspirations to expand its high-tech industries and it does not get higher-tech than flight simulation, especially where the Sikorsky S-92 is concerned.
VERY IMPORTANT PLATFORMS
Growth looks positive for the VIP/corporate completions sector, with new options now emerging in the post-recession market landscape.
COLLECTIVE PITCH: WHATEVER HAPPENED TO THE AFTERMARKET?
With helicopter manufacturers now offering 'power by the hour' contracts and extended warranty periods, Peter Lewis, CEO of Alpine Air Support, discusses the economic challenges facing commercial customers in the aftermarket and offers an alternative to the current situation.
Dec/Jan 2015/16
(Singapore Airshow)
•    SAR Part 2
•    Helicopter completions
•    MRO
•    EO/IR
Feb/Mar 2016
(Heli-Expo, Aerial Firefighting International, FIDAE)
•    EMS
•    Avionics
•    Communications
•    Leasing Part 1
Apr/May 2016
(EBACE, ILA Berlin)
•    Parapublic market
•    VIP interiors
•    Second-hand market
•    Training
Jun/Jul 2016
(Farnborough International Airshow)
•    MRO
•    Law enforcement
•    Leasing Part 2
•    Crew safety
Aug/Sep 2016
(AAD, Aerial Firefighting Asia-Pacific)
•    Asian market
•    Oil and gas
•    Fire-fighting
•    EO/IR
Oct/Nov 2016
(Helitech International, Indo Aerospace, Helishow Dubai, I/ITSEC)
•    Helicopter tracking
•    Simulation
•    SAR Part 1
•    Heavylift
Dec/Jan 2016/17
(Aero India)
•    Engines
•    SAR Part 2
•    Blades
•    Finance and insurance
Shephard Media is delighted to announce that our range of defence, aerospace and security magazines are now available through dedicated Apps for both Android and Apple devices.

Optimised for mobile viewing, the App allows readers to download and view each issue offline, and provides additional content such as interactive links, slideshow galleries, animations, video and more.

The first issue in each App is free to download and all issues will soon be available free to access for Shephard Plus subscribers using their existing Shephard Plus login details.

We hope you enjoy this great new way to access your favourite magazines.