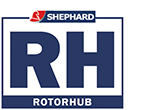 Subscribe
The global rotorcraft world is changing dramatically, and so to keep abreast of these rapidly changing events we at Shephard are pleased to publish what is THE business information source for the civil, public service and corporate rotorcraft market.
The Shephard Team, with their extensive experience gained through the company's publishing portfolio and the global news-wire, www.rotorhub.com, in addition to their incisive international conference and exhibition expertise, have tracked market trends and after extensive research have formulated all of their knowledge into a strong information channel.
The magazine delivers the viewpoint you need to help take your business forward and plan for the future. It keeps readers up to date on trends and deals with all the key economic, regulatory, technological, financial and political issues that are driving the fastest period of growth the rotorcraft world has seen for decades.
No other magazine currently provides such important content for rotorcraft operators, contractors or industry suppliers and we intend to create a forum for you, the decision makers of the industry, to have your say.
EDITORIAL COMMENT
Cause and effect
NEWS
• Clean skies ahead for Airbus Helicopters
• Collaboration to fast-track safety system
• So SAR, so good for AW101
• CHC bullish about economic outlook
• Go-ahead for AW189 production in Russia 
P4I: TAKING CENTRE STAGE
Known for its presence in North America, Bell Helicopter is looking to replicate this success in Europe, assisted by its customer facilities spread throughout the continent.
TYPE FOCUS: KEEPING IT IN THE FAMILY
The Leonardo Helicopters AW169 has received more than 150 orders since its unveiling in 2010 and is looking set to gain significant market share across a number of sectors.
EMS: MARYLAND MEDICAL
The last two years have seen dramatic changes in one of the most iconic law enforcement aviation units in the US. How has it handled the challenges posed?
FINANCE: NEW LEASE OF LIFE
The offshore oil and gas business has always been the major focus of the helicopter leasing sector. However, with energy prices in the doldrums, many companies within this young industry are turning their attention to other markets.
SATCOM: STAYING CONNECTED
With the relentless pressure for constant connectivity anywhere in the world, broadband SATCOM is an increasingly attractive and practical solution for helicopters.
CREW SAFETY: SAFE AND SOUND
The 2013 Sumburgh Super Puma crash and other such incidents have spurred inquiries into the way offshore helicopters are operated and equipped. The reviews and  measures taken by the groups in this sector have tried to address the new recommendations.
LAW ENFORCEMENT: INTERNAL AFFAIRS
RH provides an overview of the composition and operations of the Russian Ministry of Interior's police helicopter fleets. 
COLLECTIVE PITCH: GLOBAL COLLABORATION
Transporting a high volume of offshore workers carries a heavy responsibility. Gretchen Haskins, CEO of HeliOffshore, outlines how cooperation and effective technology are crucial to ensure that safety remains paramount.
Dec/Jan 2015/16
(Singapore Airshow)
•    SAR Part 2
•    Helicopter completions
•    MRO
•    EO/IR
Feb/Mar 2016
(Heli-Expo, Aerial Firefighting International, FIDAE)
•    EMS
•    Avionics
•    Communications
•    Leasing Part 1
Apr/May 2016
(EBACE, ILA Berlin)
•    Parapublic market
•    VIP interiors
•    Second-hand market
•    Training
Jun/Jul 2016
(Farnborough International Airshow)
•    MRO
•    Law enforcement
•    Leasing Part 2
•    Crew safety
Aug/Sep 2016
(AAD, Aerial Firefighting Asia-Pacific)
•    Asian market
•    Oil and gas
•    Fire-fighting
•    EO/IR
Oct/Nov 2016
(Helitech International, Indo Aerospace, Helishow Dubai, I/ITSEC)
•    Helicopter tracking
•    Simulation
•    SAR Part 1
•    Heavylift
Dec/Jan 2016/17
(Aero India)
•    Engines
•    SAR Part 2
•    Blades
•    Finance and insurance
Shephard Media is delighted to announce that our range of defence, aerospace and security magazines are now available through dedicated Apps for both Android and Apple devices.

Optimised for mobile viewing, the App allows readers to download and view each issue offline, and provides additional content such as interactive links, slideshow galleries, animations, video and more.

The first issue in each App is free to download and all issues will soon be available free to access for Shephard Plus subscribers using their existing Shephard Plus login details.

We hope you enjoy this great new way to access your favourite magazines.