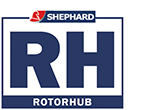 Subscribe
The global rotorcraft world is changing dramatically, and so to keep abreast of these rapidly changing events we at Shephard are pleased to publish what is THE business information source for the civil, public service and corporate rotorcraft market.
The Shephard Team, with their extensive experience gained through the company's publishing portfolio and the global news-wire, www.rotorhub.com, in addition to their incisive international conference and exhibition expertise, have tracked market trends and after extensive research have formulated all of their knowledge into a strong information channel.
The magazine delivers the viewpoint you need to help take your business forward and plan for the future. It keeps readers up to date on trends and deals with all the key economic, regulatory, technological, financial and political issues that are driving the fastest period of growth the rotorcraft world has seen for decades.
No other magazine currently provides such important content for rotorcraft operators, contractors or industry suppliers and we intend to create a forum for you, the decision makers of the industry, to have your say.
EDITORIAL COMMENT
Just what the doctor ordered?
NEWS
• New competitor enters UH-60A refit race
• AW609 on track despite crash
• Asia-Pacific orders expected to boost civil market
• Investigation continues into fatal Bell 525 crash
• Bell staying TRU to SIM in Europe
COMPLETE CARE
The first joint-use air medical programme in the US, Texas-based CareFlite talks to RH about its history and how it distinguishes itself from other HEMS providers in the country.
RISING REGION
With healthy signs of growth in the civil sector, rotorcraft procurement in Asia-Pacific will need to be sustained to ensure success.
ON DIFFERENT WAVELENGTHS
Multispectral imaging has been something of a game-changer in the EO/IR payload market, with recent developments pushing the technology even further.
MATURE OUTLOOK
Fresh from freezing the design of its H160 medium utility helicopter, Airbus Helicopters can afford to be relaxed when it comes to bringing the new aircraft to market.
IMMEDIATE RESPONSE
Fire-fighting teams in the dry Californian climatemust work together to protect homes and ensure public safety.
WESTERN WOES
The economic downturn has impacted Western rotorcraft manufacturers' continued assault on the Russian civil helicopter market.
COLLECTIVE PITCH
SATISFACTION GUARANTEED
Dale Bennett, executive VP of Lockheed Martin Mission Systems and Training, talks to Tony Skinner about the company's contentment with the acquisition of Sikorsky, in spite of the oil market downturn.
Dec/Jan 2015/16
(Singapore Airshow)
•    SAR Part 2
•    Helicopter completions
•    MRO
•    EO/IR
Feb/Mar 2016
(Heli-Expo, Aerial Firefighting International, FIDAE)
•    EMS
•    Avionics
•    Communications
•    Leasing Part 1
Apr/May 2016
(EBACE, ILA Berlin)
•    Parapublic market
•    VIP interiors
•    Second-hand market
•    Training
Jun/Jul 2016
(Farnborough International Airshow)
•    MRO
•    Law enforcement
•    Leasing Part 2
•    Crew safety
Aug/Sep 2016
(AAD, Aerial Firefighting Asia-Pacific)
•    Asian market
•    Oil and gas
•    Fire-fighting
•    EO/IR
Oct/Nov 2016
(Helitech International, Indo Aerospace, Helishow Dubai, I/ITSEC)
•    Helicopter tracking
•    Simulation
•    SAR Part 1
•    Heavylift
Dec/Jan 2016/17
(Aero India)
•    Engines
•    SAR Part 2
•    Blades
•    Finance and insurance
Shephard Media is delighted to announce that our range of defence, aerospace and security magazines are now available through dedicated Apps for both Android and Apple devices.

Optimised for mobile viewing, the App allows readers to download and view each issue offline, and provides additional content such as interactive links, slideshow galleries, animations, video and more.

The first issue in each App is free to download and all issues will soon be available free to access for Shephard Plus subscribers using their existing Shephard Plus login details.

We hope you enjoy this great new way to access your favourite magazines.