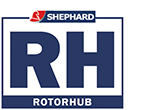 Subscribe
The global rotorcraft world is changing dramatically, and so to keep abreast of these rapidly changing events we at Shephard are pleased to publish what is THE business information source for the civil, public service and corporate rotorcraft market.
The Shephard Team, with their extensive experience gained through the company's publishing portfolio and the global news-wire, www.rotorhub.com, in addition to their incisive international conference and exhibition expertise, have tracked market trends and after extensive research have formulated all of their knowledge into a strong information channel.
The magazine delivers the viewpoint you need to help take your business forward and plan for the future. It keeps readers up to date on trends and deals with all the key economic, regulatory, technological, financial and political issues that are driving the fastest period of growth the rotorcraft world has seen for decades.
No other magazine currently provides such important content for rotorcraft operators, contractors or industry suppliers and we intend to create a forum for you, the decision makers of the industry, to have your say.
EDITORIAL COMMENT
Commercial green shoots
NEWS
• All change for Indonesian industry
• Bell holds assembly in China
• Era Group positions prudently
• Latitude to provide AW139 analytics
• Colombian civil helo market opens up
• Russian Helicopters records successes
CLOSE TIES
Having spent its formative years in the care of the US Navy, the US Coast Guard continues to enjoy strong working relationships with the service and within the organisation itself.
STAR RATING
VVIP carrier Starspeed has expanded its fleet and operations to meet customers' growing needs, although the cloud of Brexit raises uncertainties.
NO-BRAINER TRAINER
The Enstrom 480B turbine training helicopter has proven a popular choice for several customers, with the manufacturer's foreign takeover easing its transition into the Chinese market.
HIGH FINANCE
A crash in the energy market has taken the shine off cash payments and loans for rotorcraft purchases, with leasing entering the spotlight.
SPECIAL OPS
Upcoming regulations are set to affect all European civil aircraft operators, particularly those performing specialised operations.
COLLECTIVE PITCH
BREXIT BURDEN
Tim Fauchon, CEO of the British Helicopter Association, discusses the impact of the UK's departure from the EU on the aviation world.
Feb/Mar 2017
Features
Fire-fighting
Second-hand market
Interiors
Navigation

Event distribution
Avalon (Geelong, Australia)
Heli-Expo (Dallas, TX, USA)
LIMA (Langkawi, Malaysia)
LAAD (Rio de Janeiro, Brazil)

Apr/May 2017
Features
Upgrades
EMS
MRO – Part 1
Parapublic market

Event distribution
Rotorcraft Asia (Singapore)
AHS Forum (Fort Worth, TX, USA)
Heli Russia (Moscow, Russia)

Jun/Jul 2017
Features
Law enforcement
Communications
Night vision
Heavylift

Event distribution
Paris Air Show (Paris, France)
ALEA (Rena, NV, USA)
MAKS (Moscow, Russia)

Aug/Sep 2017
Features
EMS interiors
Avionics
Tracking
SAR

Event distribution
Helitech International (London, UK)

Oct/Nov 2017
Features
Training
Engines
Leasing
Ground support

Event distribution
AMTC (Fort Worth, TX, USA)
Seoul ADEX (Seoul, South Korea)
HAC (Dubai, UAE)
Dubai Airshow (Dubai, UAE)

Dec 2017/Jan 2018
Features
MRO – Part 2
EO/IR
Crew safety
Blades

Event distribution
Singapore Airshow (Singapore)
Shephard Media is delighted to announce that our range of defence, aerospace and security magazines are now available through dedicated Apps for both Android and Apple devices.

Optimised for mobile viewing, the App allows readers to download and view each issue offline, and provides additional content such as interactive links, slideshow galleries, animations, video and more.

The first issue in each App is free to download and all issues will soon be available free to access for Shephard Plus subscribers using their existing Shephard Plus login details.

We hope you enjoy this great new way to access your favourite magazines.