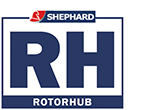 Subscribe
The global rotorcraft world is changing dramatically, and so to keep abreast of these rapidly changing events we at Shephard are pleased to publish what is THE business information source for the civil, public service and corporate rotorcraft market.
The Shephard Team, with their extensive experience gained through the company's publishing portfolio and the global news-wire, www.rotorhub.com, in addition to their incisive international conference and exhibition expertise, have tracked market trends and after extensive research have formulated all of their knowledge into a strong information channel.
The magazine delivers the viewpoint you need to help take your business forward and plan for the future. It keeps readers up to date on trends and deals with all the key economic, regulatory, technological, financial and political issues that are driving the fastest period of growth the rotorcraft world has seen for decades.
No other magazine currently provides such important content for rotorcraft operators, contractors or industry suppliers and we intend to create a forum for you, the decision makers of the industry, to have your say.
EDITORIAL COMMENT
Safely does it
NEWS
• Bell 407GX for Rhino rescue
• AW139 en route to Ontario
• Airbus opens H215 production in Romania
• Milestones for Marenco
• North Africa assembly for Leonardo
• Middle East prospects for Bell
• Award for Norwegian provider
• AS350 B3 leased to Chile
PUBLIC BENEFIT
RH talks to AAR Airlift Group's Steve Harrison about the company's contract to provide SAR services in the Falkland Islands and the capabilities commercial operators can offer government clients.
HEAVY DUTY
The civil heavy-lift sector is dominated by ex-military designs and derivatives, with one particular design occupying a small niche in the market.
SEARCH RESULTS
Helicopter operators are preparing their infrastructure and platforms to meet potential SAR requirements, while industry and governments are keeping a close eye on the progress of the UK's privatisation of its services.
TRACK RECORD
Advances in satellite technology have boosted the effectiveness and efficiency of helicopter tracking systems in recent years. This trend is set to continue in the near future, with new markets showing growing interest in these products.
TRANSFERABLE SKILLS
In addition to producing some of the bestselling helicopter types in the world, Eastern Europe has a number of established flight training centres that implement virtual training methodologies.
ENTER THE DRAGON
The Sécurité Civile EC145s – call sign 'Dragon' – are on call all day, every day, in some of the worst weather conditions in some very inhospitable environments.
DELAYED DELIVERY 
After a slow start, Kazan Helicopters has finally managed to bring the Ansat to market, and now faces stiff competition from Western manufacturers 
COLLECTIVE PITCH
CONTRACTION PHASE
Ian A Gurekian, chief risk officer at Waypoint Leasing, looks at the inevitable downturn in the market caused by an excess of supply.
Dec/Jan 2015/16
(Singapore Airshow)
•    SAR Part 2
•    Helicopter completions
•    MRO
•    EO/IR
Feb/Mar 2016
(Heli-Expo, Aerial Firefighting International, FIDAE)
•    EMS
•    Avionics
•    Communications
•    Leasing Part 1
Apr/May 2016
(EBACE, ILA Berlin)
•    Parapublic market
•    VIP interiors
•    Second-hand market
•    Training
Jun/Jul 2016
(Farnborough International Airshow)
•    MRO
•    Law enforcement
•    Leasing Part 2
•    Crew safety
Aug/Sep 2016
(AAD, Aerial Firefighting Asia-Pacific)
•    Asian market
•    Oil and gas
•    Fire-fighting
•    EO/IR
Oct/Nov 2016
(Helitech International, Indo Aerospace, Helishow Dubai, I/ITSEC)
•    Helicopter tracking
•    Simulation
•    SAR Part 1
•    Heavylift
Dec/Jan 2016/17
(Aero India)
•    Engines
•    SAR Part 2
•    Blades
•    Finance and insurance
Shephard Media is delighted to announce that our range of defence, aerospace and security magazines are now available through dedicated Apps for both Android and Apple devices.

Optimised for mobile viewing, the App allows readers to download and view each issue offline, and provides additional content such as interactive links, slideshow galleries, animations, video and more.

The first issue in each App is free to download and all issues will soon be available free to access for Shephard Plus subscribers using their existing Shephard Plus login details.

We hope you enjoy this great new way to access your favourite magazines.